You're Invited to Advent Mission
Come, journey with us this Advent Season
Invite Friends and Family
November 29th - December 1st at 7:00 pm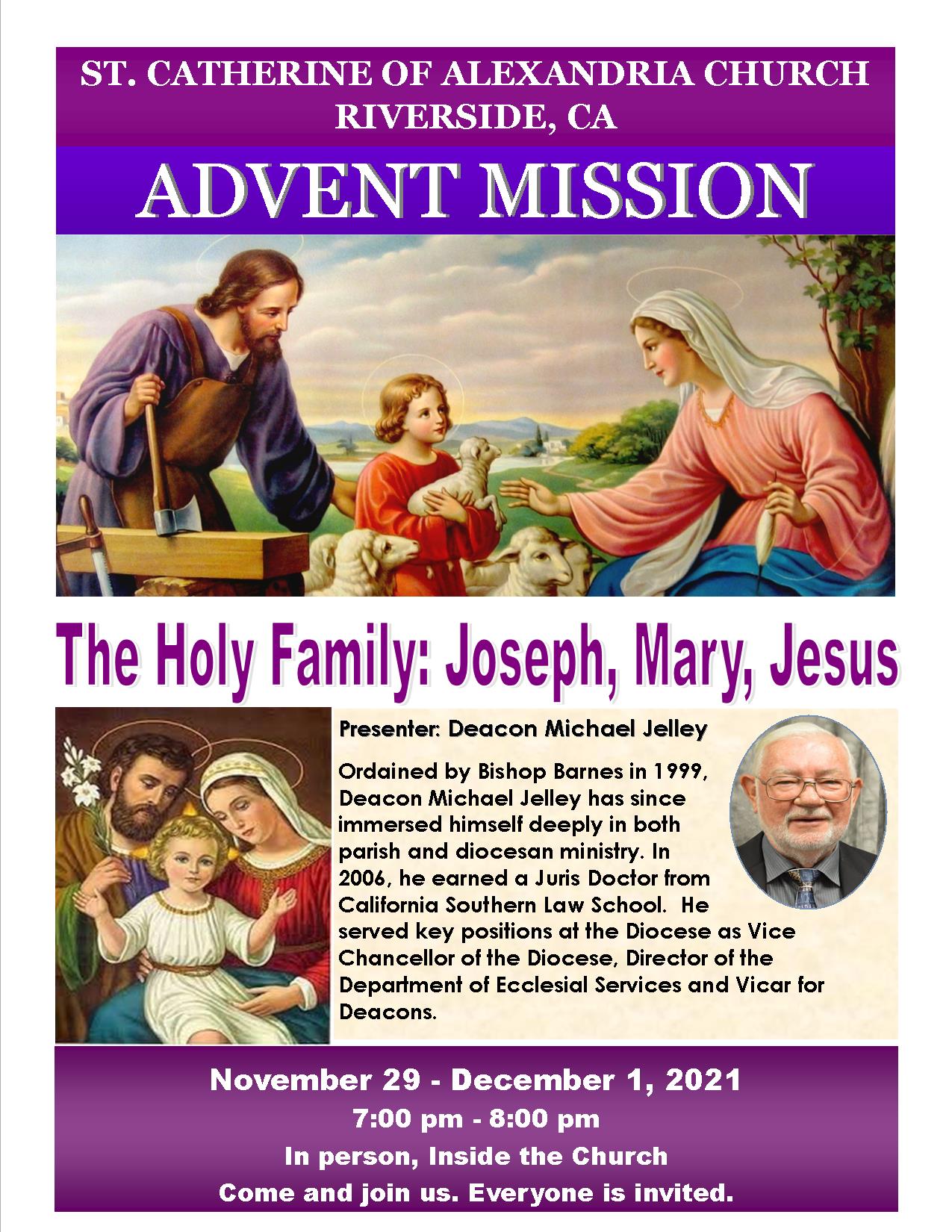 Synod of Bishops
The Church of God is convoked in Synod.
With this convocation, Pope Francis invites the whole Church to question itself on synodality:

a decisive theme for the life and mission of the Church.
New Diocesan Guidelines for Parish Offices/Ministry Rules
Parish Offices are closed to the general public/walk ins until further notice. All sacramental needs are by appointment only.

Please contact the parish office at (951) 781-9855
Letter from Msgr. LopezLetter from Msgr. Lopez
Bishop Alberto Rojas, D.D. - Releases COVID-19 Vaccine PSA