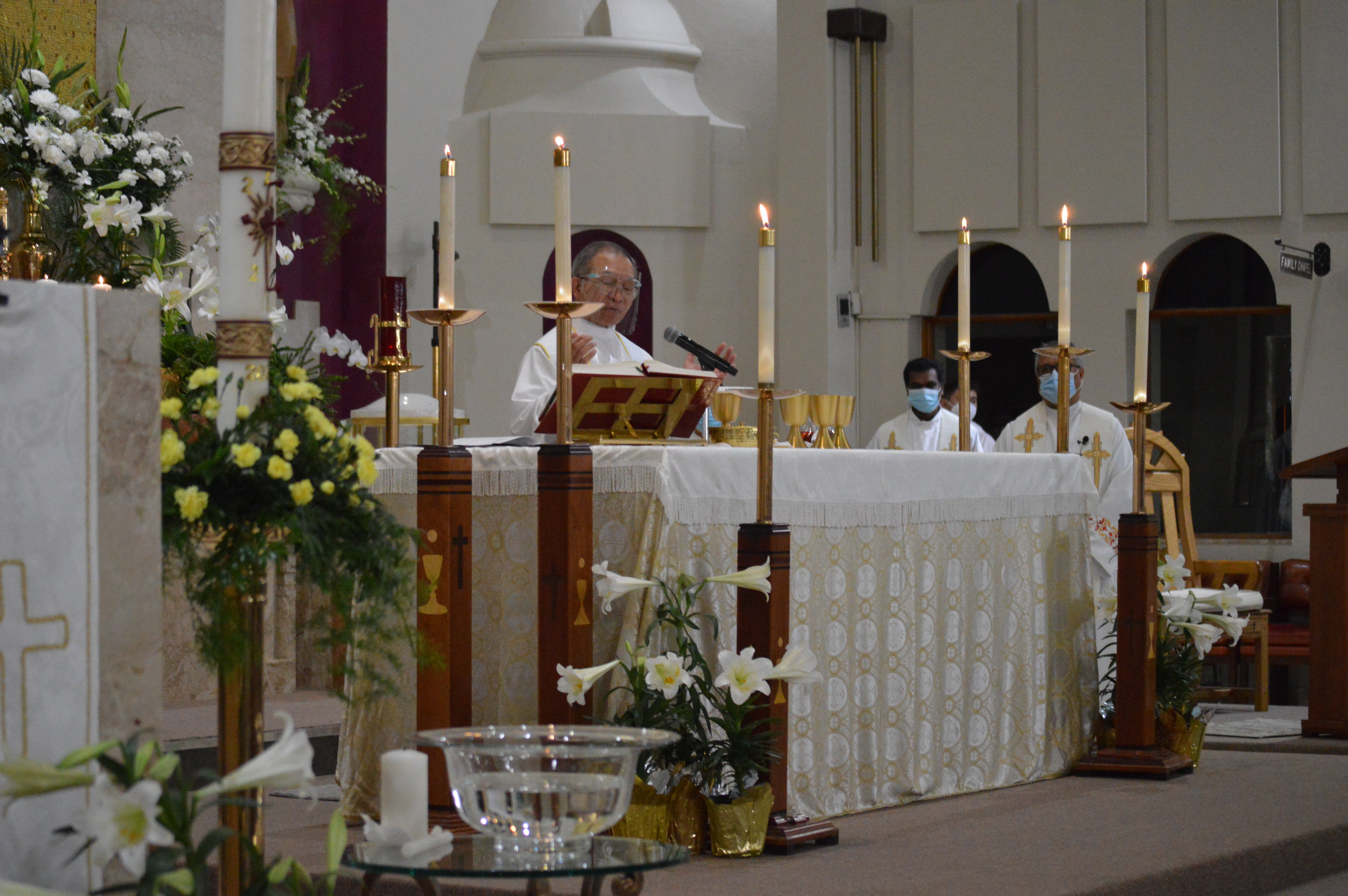 SPIRITUAL COMMUNION
My Jesus, I believe that You are present in the Most Holy Sacrament. I love You above all things, and I desire to receive You into my soul. Since I cannot at this moment receive You sacramentally, come at least spiritually into my heart. I embrace You as if You were already there and unite myself wholly to You. Never permit me to be separated from You.
Amen.
MASS SCHEDULE
Please Continue to join us for LIVESTREAM MASSES via
St. Catherine's Website or Facebook page at www.facebook.com/stcofa
Daily Mass

Monday - Saturday: 8:15 am
Monday - Friday: 5:30 pm (Except from Memorial Day thru Labor Day)
Wednesdays 5:30 pm Mass is in Español/Spanish
Weekend Masses
Saturday Vigil Mass: 5:15 pm
Sunday Masses: 6:30 am, 8:30 am,
10:15 am (ASL) and 5:15 pm
1:45 pm Español/Spanish
Confessions
Saturday: 3:30-4:30 pm
Weekdays by appointment only
Please contact the parish office at (951) 781-9855
Visit us online: www.stcofa.org for up-to-date information www.facebook.com/stcofa
FACE MASK REQUIRED IN CHURCH
St. Catherine of Alexandria, with the Diocese of San Bernardino will support the California Department of Public Health (CDPH) mandate in order to protect the health and safety of our congregation during this winter and flu season.
Parishioners including ministers and volunteers are required to wear face masks or face shields during all of our liturgies in church and in the hall.
We are praying that we stay well and safe throughout the new year.



Let the word of Christ dwell in you richly, as in all wisdom you teach and admonish one another, singing psalms, hymns, and spiritual songs with gratitude in your hearts to God. And whatever you do, in word or in deed, do everything in the name of the Lord Jesus, giving thanks to God the Father through him.
- Colossians 3:16-17